06 / Oct / 2018 Phát Art
With passion and perseverance to learn, young artisan Nguyen Tan Phat (Trung Hung ward, Son Tay town, Hanoi) has created unique and modern lacquerware with high economic value.
Visitors to the workshop of artisan Nguyen Tan Phat
At the ceremony of awarding the title "Hanoi Artisan" in 2017 by the Department of Industry and Trade held in early February 2018, Nguyen Tan Phat is the youngest artist to be honored. Only 36 years old, more than 10 years of age, but young artisans are constantly receiving the design awards of handicrafts and gifts of Hanoi, such as "Typical rural industrial products city ​​level. Hanoi "in 2011, first prize in the design contest for handicraft products in Hanoi in 2014.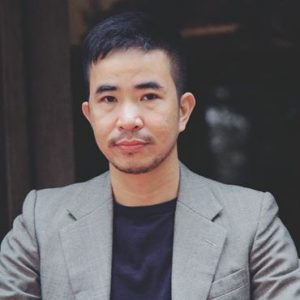 Young artist Nguyen Tan Phat has skillful hands with passion for learning the traditional arts. Since graduating from Hanoi University of Fine Arts, specializing in lacquer industry, he has been working at jewelry shops and handicrafts in Hanoi's Old Quarter to gain a better understanding of the industry. . Graduating from college, he opened a private enterprise in Son Tay town, specializing in making paintings, household articles, mosaic jewelry, lacquerware. With endless passion, patience, and the ability to grasp market trends, artist Nguyen Tan Phat has created unique products of high economic value, very different from the Lacquer products on the market.
Talking about this difference, artisan Nguyen Tan Phat shared: In addition to the overall design, the product is used in many layers of paint color, closer to painting and not too fine art. The product still uses traditional mosaic such as eggshell, shell to keep traditional beauty and environmentally friendly. "This is a very good factor for consumers, especially foreign consumers," said artisan Nguyen Tan Phat.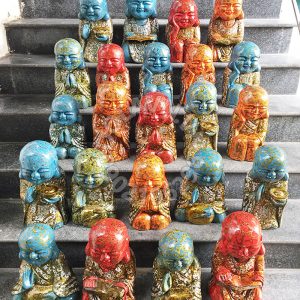 Creating beautiful products was difficult, bringing to the consumer more difficult, the early days of the industry, young artisans have struggled to put products into retail stores souvenirs in the old town. Hanoi. So, products are gradually visitors, consumers know and look to. Until now, the product of artist Nguyen Tan Phat not only sold at major agents in the tourist area but also on the Alibaba online sales. The artist also pay attention to the positioning of the business brand when each product is sold on the market are stamped the website of the business. After more than 10 years in the market, although it can not say is successful in the profession, but with what has done artisan Nguyen Tan Phat has also reaped the original results. "It is the passion of lacquer industry that helped him overcome the initial time extremely difficult. Then learn, accumulate more knowledge, experience to create products that are better, better and accepted by the market.
However, like other start-up businesses, artist Nguyen Tan Phat also wishes to continue receiving the cooperation and support of capital and market information to help businesses invest more in production and expansion. again market consumption.
Young artist Nguyen Tan Phat has tested lacquer on various materials, including the utopian materials such as iron and copper to find unique products and explore consumer tastes.