12 / Sep / 2018 Phát Art
In life we ​​have at least twice given gifts to others. When giving gifts to someone, the value of the gift does not matter, so choose the gift of meaning is unexpected and fun. The gifts should be long, not old, not damaged and can be displayed. Lacquer gifts are such an item.
What is a grinder?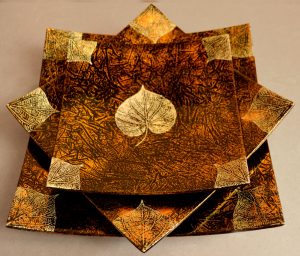 "Lacquer" or "lacquer painting" is one of the art materials in Vietnam developed from the traditional Vietnamese painting to lacquer techniques.
Lacquer or lacquerware often uses traditional color materials such as lacquered paints, lacquer paints as binders, lip balms, gold lacquer, shells, etc. painted on a black background. To complete a lacquer work has to go through three stages: bundling, decorating, grinding and polishing.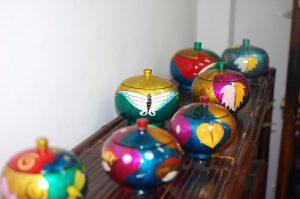 Why lacquer gifts to be long without damage?
This is also the difference of lacquer painting, the bending of the piece using paper made from wood is very tough and durable than the fabric, then people will cut, cracks the crack of the plate. wood from alluvial soil or stone powder, then dry wood then paint on both sides. This step is to protect the sheet from being soaked with water, without termites, regardless of the shrinkage environment, so that every lacquer work usually has a life of 400-500 years.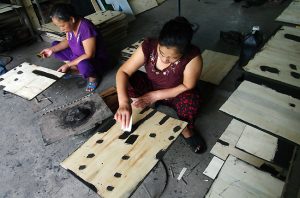 Lacquer paint is used as a painting color and also as a special adhesive combined with other materials such as gold inlaid, silver knelt, silver tin, eggshell, shell, shell … still create the link. The harmony of the painting makes the viewer can not resist the charm of it.
Some lacquer products are used as gifts.
1. Bowl of coconut lacquer.

2. lacquer lamps.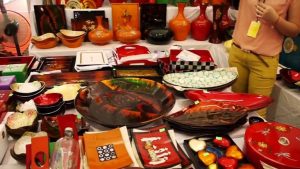 3. Lacquerware baskets.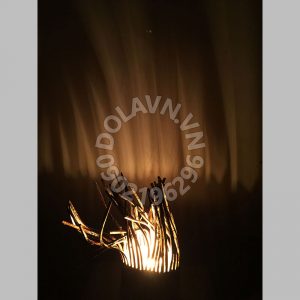 4. Lacquer painting.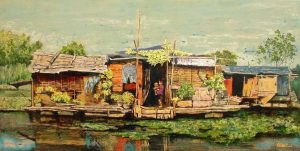 5. Lacquer disc.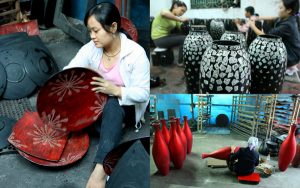 6. Lacquer jewelry.