24 / Sep / 2018 Phát Art
Lacquer painting is a traditional painting created through the process of stitching, decorating, grinding and polishing. This is a creative, meticulous artisan paintings.
What makes people like lacquers so popular?
Lacquer paintings use the traditional color materials of the painting as paint, paint the cockroaches as adhesives, the same types of lip, silver, gold, shell, painted on the black background.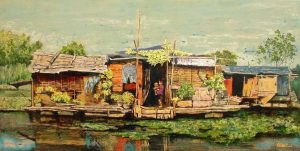 Painting lacquer increases your value.
Lacquer paintings are traditional Vietnamese paintings, especially lacquer paintings from the selection of raw materials to the meticulous stages in the way of writing. Therefore, lacquer painting is a gift of national tradition, durable and beautiful, suitable for decoration and gift.
Therefore, the recipient will be very satisfied and appreciate your aesthetic eyes through the gift and increase your value in their eyes.
Lacquer paintings show luxury, class for your home.
Decorating the house with lacquer adds to the aesthetics of the house by the unique beauty and harmony of natural harmony at the house will bring comfort and beauty to the deep. The more pleasant you are, the more relaxed.
Painting lacquer increases business profits.
Hanging lacquer in your business such as coffee shops, restaurants, hotels, companies, … will make your business more smoothly because lacquer paintings give customers a relaxed feeling. It will leave a good impression on the customers, so you will keep the customers.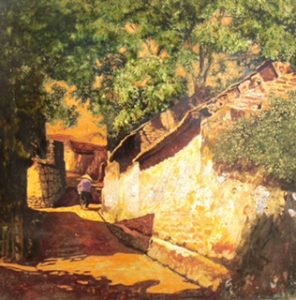 Painting lacquer brings wealth, prosperity for your home.
Lacquer paintings are a full range of feng shui paintings, such as metal, wood, fire, earth, in which "the metal" is yellow, "wood" is wood and painting paintings, "water" Water to grind, "fire" is fire to shell shell eggs to mosaic and "earth" are natural minerals such as clay, crushed stone and processed into the second color, lipstick, lip balm … This is also an advantage that people love to paint lacquer.
Painting lacquer as marketing tool for your company.
Painting lacquer helps your brand spread quickly by: writing your company brand on lacquer and give customers or partners will make your brand always appear in their mind.