27 / Sep / 2018 Phát Art
Lacquer lacquerware is a very beautiful item with rich patterns and motifs to decorate your kitchen, office, restaurant, office more delicate and luxurious with many colors and designs. Such as: triangle disk, circular disc drawing leaves, ….
We can also use these lacquer plates to drop water, flower, fruit, food or small things or make beautiful gifts for loved ones is also very meaningful. The highlight of lacquer plates as well as other lacquerware is very light and easy to maintain, move.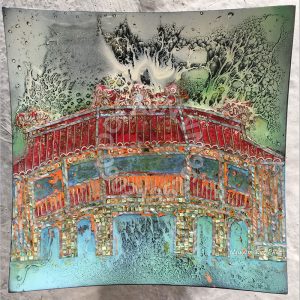 Square lacquer dish
Specifications
Dimensions: Height 40cm Width 40cm
Material: Lacquer
Product weight: 500g
Packing: Product box
Directions for use and storage: Avoid direct sunlight and extreme temperatures.
Return Policy: Within 10 days (with conditions: producer error, integrity of product, ….
Delivery information: Delivery within 1h – 4h (after confirmation) & free in the inner city
You are business, want to buy large quantities at discounted prices and designed specifically for the brand of the business on each product as a gift to customers / partners, please visit the site Dolavn.vn.
You need only a group of products, please visit Dolavn trading platform to select the group of lacquer products interested.
You need to see / buy a variety of products, please visit the trading platform Dolavn